New features to power your productivity
One of our core values here at ProsperWorks is to "put our customers first." In an effort to do that for you, we're building features geared toward increasing your productivity.
We've recently released 4 new features to power your productivity. As of today, you'll have access to email send and reply functionality, custom layouts per pipeline, the ability to set primary contacts for each account and a new integration with Slack.

Email Send & Reply
We built our Chrome extensions so you never have to leave your inbox. But what if you'd like to work the other way around, and never want to leave your CRM? Well, now you don't have to.
You can now send and reply to emails without ever leaving ProsperWorks. Suddenly remember you need to send an email for tomorrow's client meeting? Shoot out a quick note straight from ProsperWorks, so you don't have to interrupt your workflow. When you receive an email, you'll see it in the activity feed of the contact the email is tied to. Now all your activities are properly tracked and your CRM always up-to-date!
This rocks because you:
Save time flipping back and forth between ProsperWorks and Gmail
Never need to leave the detailed history of your CRM to send a quick note
Have all correspondence and activity that has happened between you and your contact at your fingertips when composing and responding to emails
Custom Layouts Per Pipeline
Our custom layouts per pipeline feature was designed to allow different teams in your business arrange their data on Opportunities specifically for each respective team so they can map each pipeline to their specific processes.
You can learn how to set them up on your account here.
Primary contacts
We'll admit it, we're not perfect, but we're working on it ;) Setting primary contacts was not always easy in ProsperWorks, so we knew that had to change. Now, updating the primary contact on your Opportunities is a breeze. Simply type in the name of the individual you want to be the primary contact and, poof, you're done!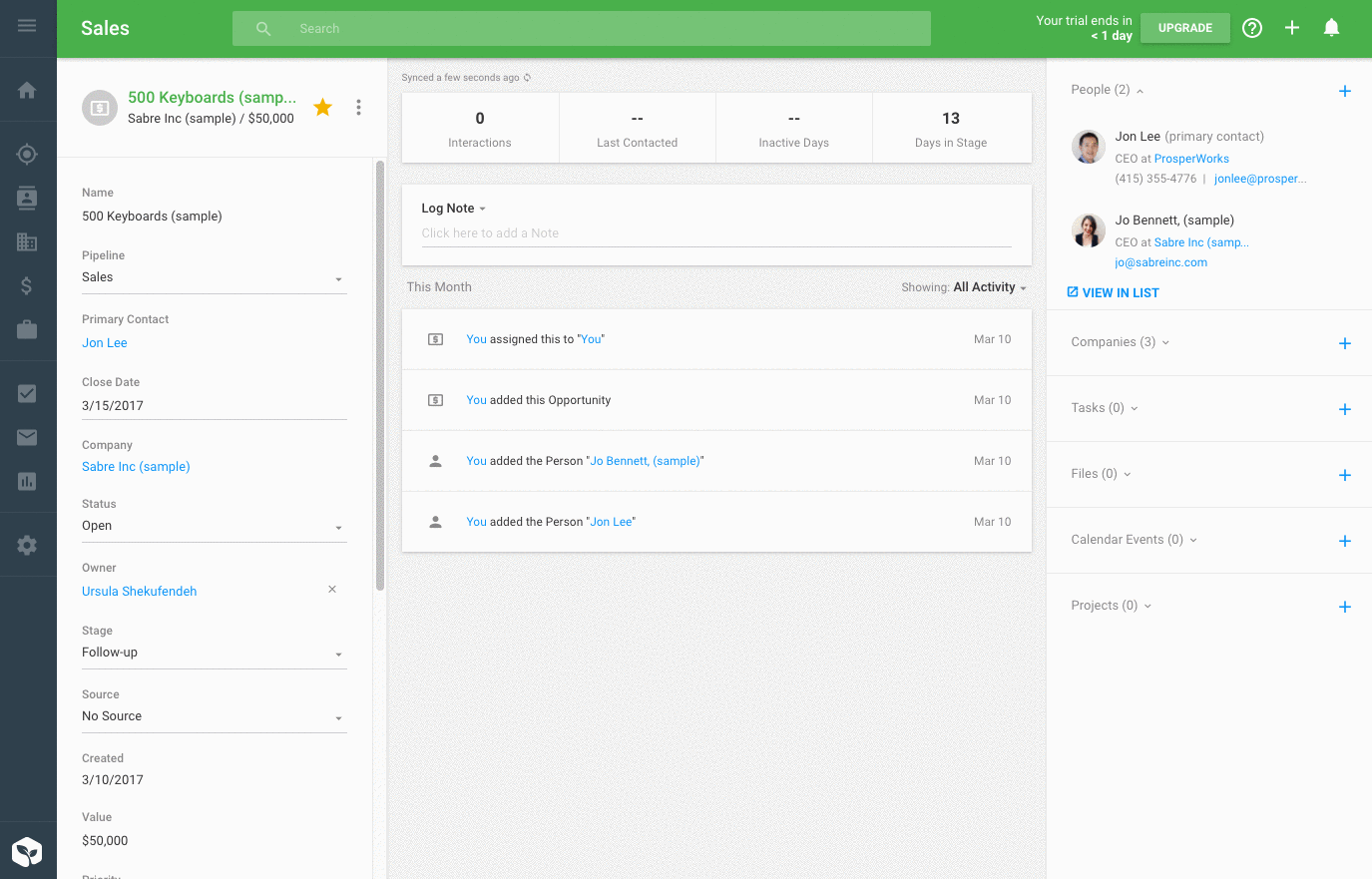 Slack
We now integrate with Slack! You'll get notifications on changes and updates to your Lead and Opportunities in a dedicated channel. You can learn more about this integration here.
Want to learn more about how these features will power your productivity? Register for our free webinar on April 6th here.